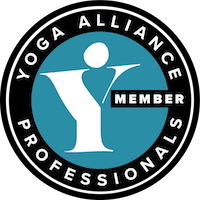 Yoga For Real Life 200HRS TT 2023 ONLINE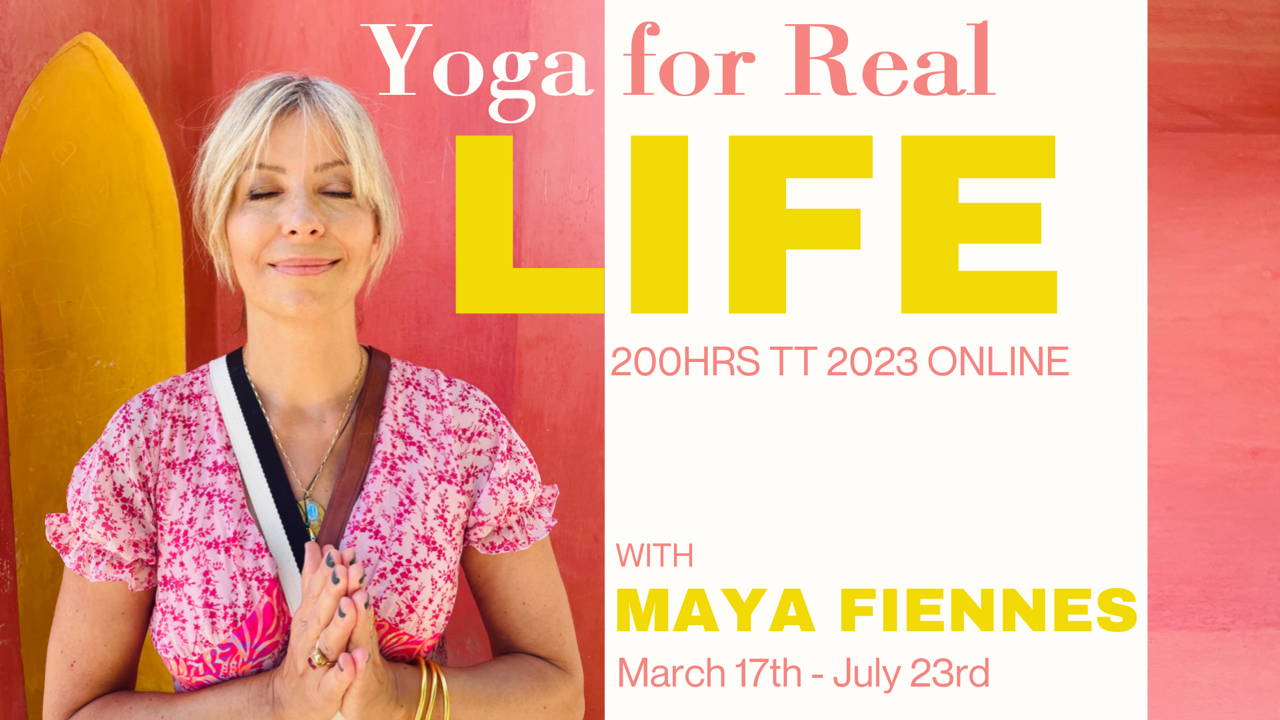 ---
---
Testimonials from a previous Maya FIennes "Yoga For Real Life" Students
---
Join me on a JOURNEY TO JOY.

This 200HR Teacher Training course begins on the Spring Equinox and ends at the height of Summer.. We will use our time together to join with the Sun and build our own vitality and joy.
This is the perfect time of year to CELEBRATE your GROWTH and REBIRTH – THE NEW YOU!
On my 200 HRS Teacher Training Course you will learn:
- Kundalini Yoga
- Tai Chi / Qi Gong
- Meditation
- Pranayama
- Mantra
- Energy Healing
- Daily Sadhana Practice
- Anatomy and Physiology
- Yoga history and Philosophy
We will discuss:
- How to build your brand as yoga teacher
- Music as a way to balance
- Teaching Yoga Online
This TT200HRS will qualify you to be a yoga teacher of MAYA'S YOGA FOR REAL LIFE SCHOOL. On successful completion of the Classes and Assessments you will be given a 200HRS Teacher Training Certificate from Yoga Alliance Professionals. This course will give you the tools to make a difference in your life and then make a difference in other peoples lives too.
Join me on this journey and I promise to empower you with wisdom and to support you to keep that great big beautiful heart open all day long.
Together we can do something really special and it's the little things that we all do that make a huge difference on this planet.
Join me and LEARN TO LIVE YOGA, FIND MORE JOY and BUILD A MORE RICH, NOURISHING AND BEAUTIFUL LIFE.
This course is a mix of live streamed and pre recorded content. You will receive a comprehensive training manual and assessment will be through continuous homework assignments, teaching practicals, final essay and exams. The course is certified by Yoga Alliance Professionals and anyone who completes this Teacher Training course will become a Certified Yoga Instructor, qualified to teach Maya Fiennes "Yoga for Real Life." All students can apply to get Student Membership to Yoga Alliance during training and this can be upgraded to full membership once they are certified. Upon completion, you will be eligible for the Registered Yoga Teacher (RYT) designation from Yoga Alliance Professionals.
Please contact my team on info@mayafiennes.com if you have any queries and they will be happy to assist.
Places are limited and this course fills up fast!
Dates of live sessions are:
- MARCH
Fri 17th – Sun 19th
Fri 24th – Sun 26th
Fri 31st – Sun 2nd April
- APRIL
Fri 14th – Sun 16th
Fri 21st – Sun 23rd
Fri 28th – Sun 30th
- MAY
Fri 12th – Mon 15th
Fri 19th – Mon 21st
- JUNE
Weds 7th WRITTEN EXAM
Fri 9th - Sun 11th
- JULY
Fri 21st - Sun 23rd FINAL WEEKEND + GRADUATION
---
About The "Yoga For Real Life" Teacher Training With Maya Fiennes
The Maya Fiennes "Yoga For Real Life" Teacher Training is suitable for those who want to embark on a career as a yoga teacher, teachers who would like to improve their current skills, as well as yogis who simply would like to deepen their understanding and improve their practice. Trainees often start as students and then decide to dedicate themselves more seriously to the study, investigation and propagation of yoga. Some have had experience elsewhere and have reached a level where they feel ready to consider teaching. Others may have no intention of leaving their current work, but simply want to develop the knowledge and ability to confidently guide others in this rewarding practice.
The Training comprises the general study of yoga and Maya Fiennes' "Yoga for Real Life". Pranayama (breathing exercises) and meditation practice will also form a daily part of the practice. There will be a variety of modules covering such themes as Anatomy and Physiology, Yoga history and Philosophy and groupings and sequencing techniques. Where applicable out-of-house specialists will run the modules.