Energize, Inspire, Uplift.
Join me on my tour and make your New Life Start Today
Free your body & mind from the past and open the door to a new future with my unique courses and training programs.
Use the tools of kundalini yoga, meditation and kundadance in your day-to-day journey to overcome challenges, turn fear to love, and reinvigorate your health and wellness.
Appreciation + Surrender = Thriving + Joy
Follow my light and laughter and transform simply surviving to absolutely thriving!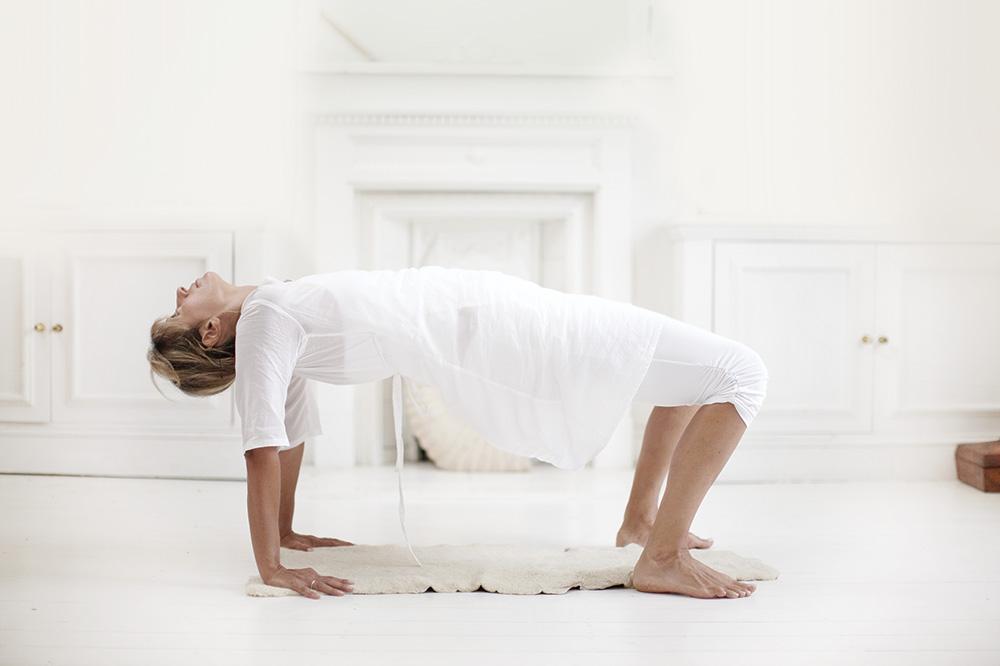 HOW CAN YOGA FOR REAL LIFE HELP YOU?
Kundalini yoga is unlike any other type of yoga that you might practice.
 Kundalini helps you connect with yourself and your consciousness through a set of practices, like meditation, mantras, breathing exercises, and certain postures.
I created YOGA FOR REAL LIFE which is Kundalini yoga and meditation specifically designed to target problem areas in our everyday lives, such as fear, depression, anger, break-ups, stress, loneliness, and sadness.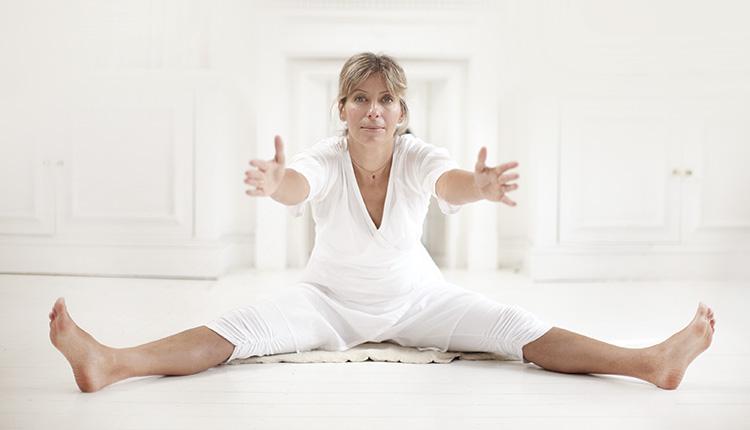 Try out my 7 Minutes, 7 Days, 7 Weeks of Mindfulness and Yoga PROGRAM I created just for YOU!
You will learn how to deal with these problems, rise above and come out feeling better than ever before.
LEARN MORE
MY Book That WILL Change YOUR Life...
"Maya Fiennes is one of the true examples of a pioneer in the field of yoga." ~ Deepak Chopra
GET the BOOK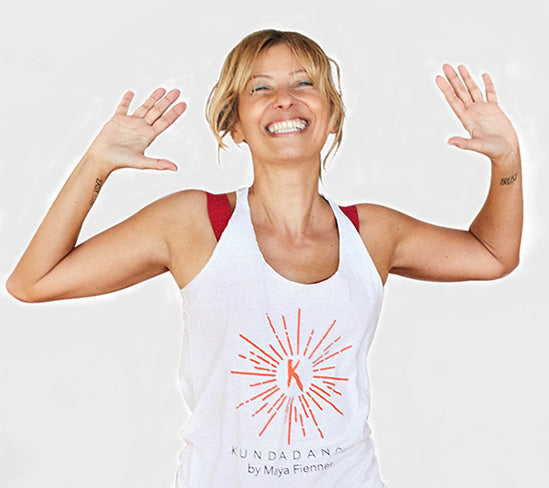 HAVE YOU EVER HEARD OF KUNDA DANCE?
KundaDance® is a 60-minute high-intensity, fun, uplifting, cardio, dance workout. It's a creative movement class combining Kundalini Yoga, Tai Chi and Qigong.
It takes you on a journey through the chakras actively aligning your body, mind and spirit.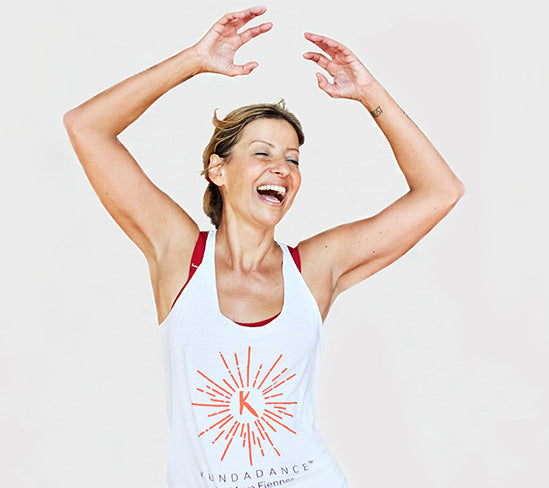 Join this growing MOVEMENT
Energise, Inspire and Uplift yourself and
those around you!!
DANCE WITH ME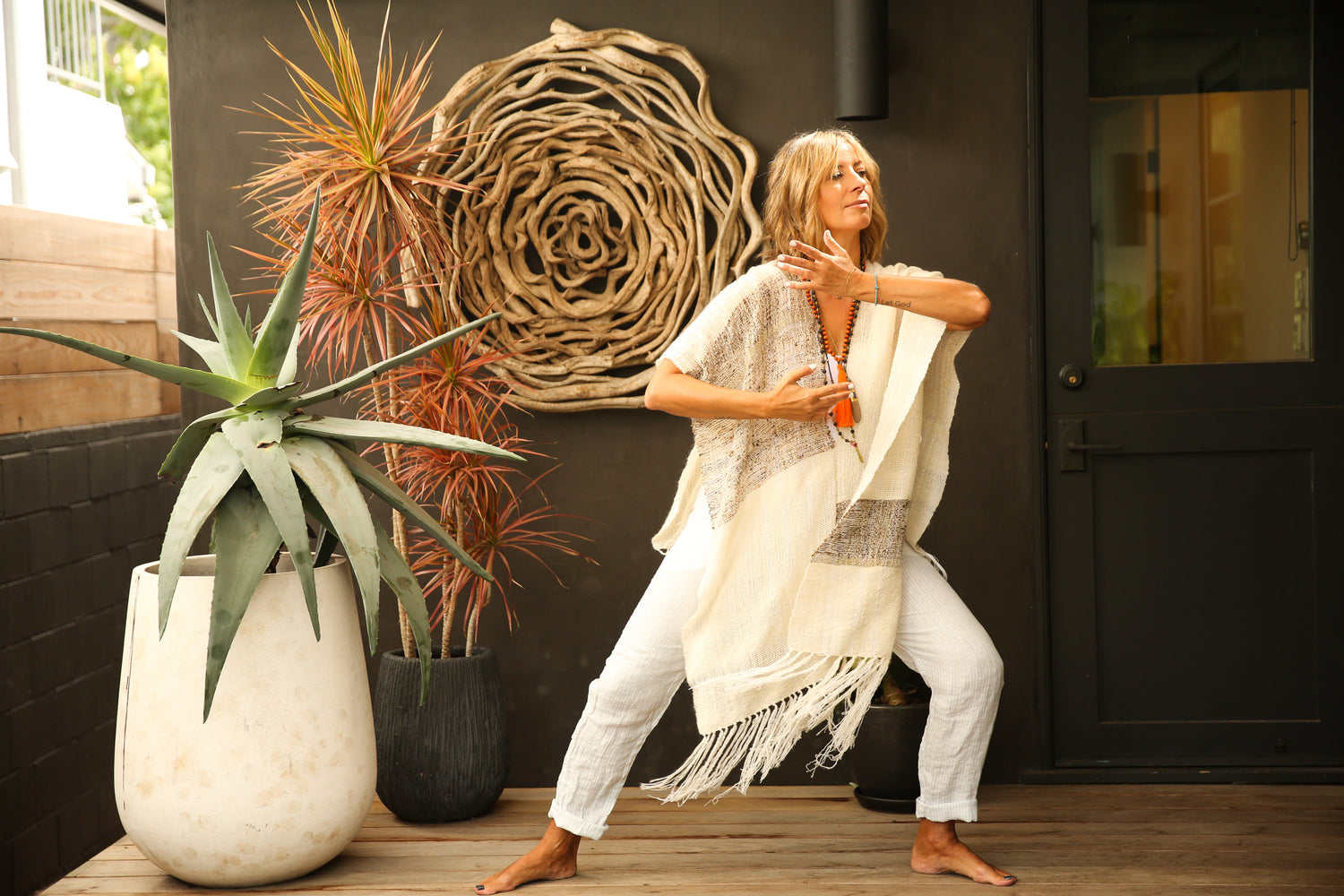 DO YOU WANT TO BECOME YOGA TEACHER?
My YOGA FOR REAL LIFE 200HRS Yoga Teacher Training will give you the tools to make a difference in your life and then make a difference in other peoples lives too.
Join me on this journey and I promise to empower you with wisdom and to support you to keep that great big beautiful heart open all day long.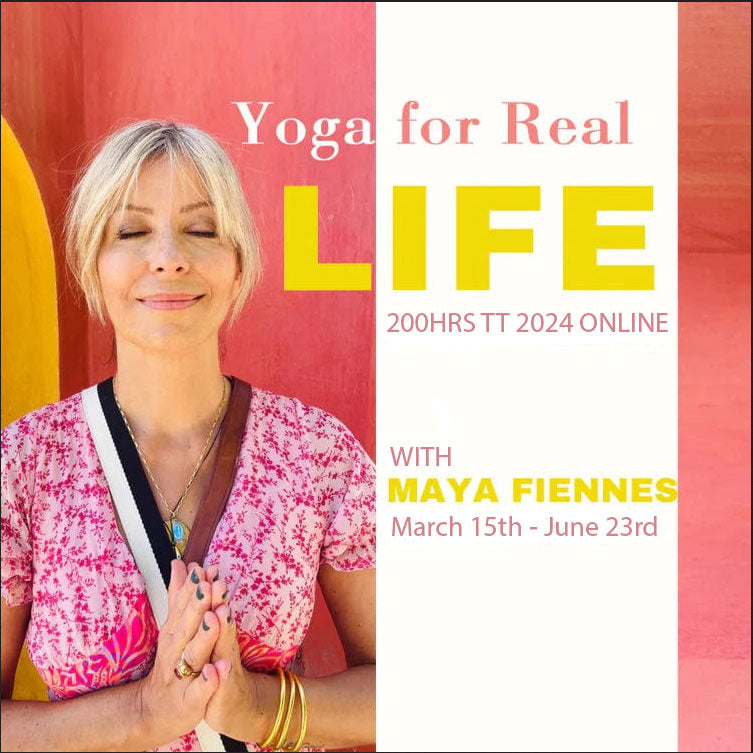 Teacher Training course begins on the Spring Equinox and ends at the height of Summer.. We use our time together to join with the Sun and build our own vitality and joy.
This is the perfect time of year to CELEBRATE your GROWTH and REBIRTH – THE NEW YOU!
LEARN MORE
EXPERIENCE MORE ENERGY, JOY, HAPPINESS AND PEACE IN YOUR LIFE
Explore my DETOX and HEALTH Programs:
7 Day Journey Through The Chakras Detox Program
2 Day De-Stress Detox Program
2 Day Lymph Detox Program
3 Day Sleep Better Program
3 Day Gut Detox Program
3 Day Immune Boost
3 Day Immune Boost
3 Day Adrenal Detox Program
3 Day Liver Detox Program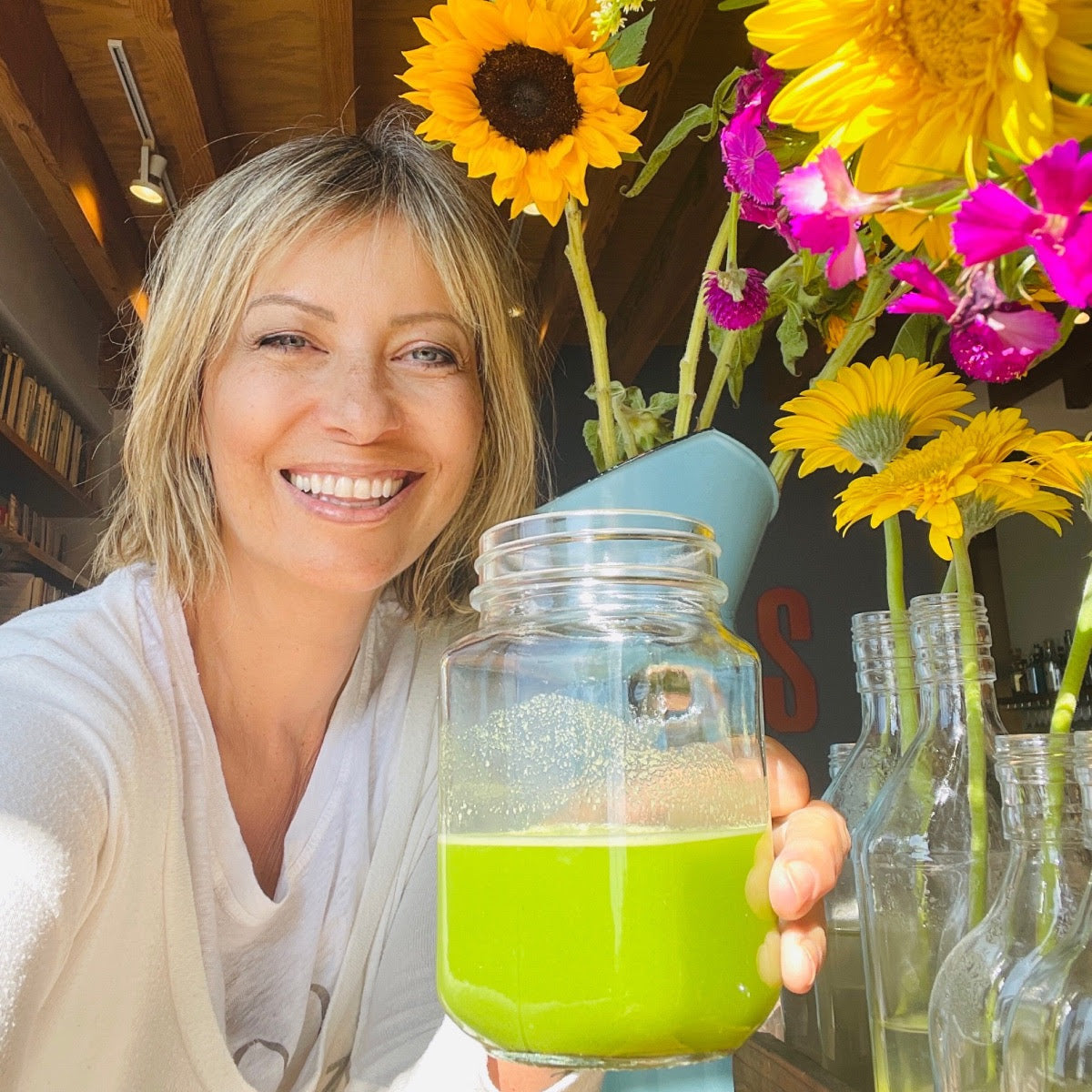 Welcome to MayaFiennes.com
Testimonials
"I have known Maya Fiennes for many, many years. She is an extraordinary human being full of vitality, creativity, and enthusiasm but she's also one of the best yoga teachers in the world and her specialty is Kundalini Yoga. I have experienced it myself, I have seen others benefit from her, and to be in her presence, and feel her spirit and her energy, and her teaching is an extraordinary experience."

- Deepak Chopra

"Doing yoga with Maya is inspirational, energising, sexy and it gives me joy. At the same time it quiets my mind and fills me with peace."

- Elle Macpherson

"It's not hard to see why she is in such demand - she offers strategies that anyone can try... queueing in the supermarket, sitting in traffic or waiting for the computer to do its thing."

- The Times & The Sunday Times

"Working out with yoga's messiah."

- London Evening Standard

"Meditation and exercise tips based on Kundalini, a yoga genre that works on your inner energy centres... Plenty of practical ideas to reduce stress."

- The Scotsman

"Unfolding of the Lotus Flower, that's what Kundalini yoga is about and Maya Fiennes is the perfect representative of it. The world is ready for this."

- Daily Mail