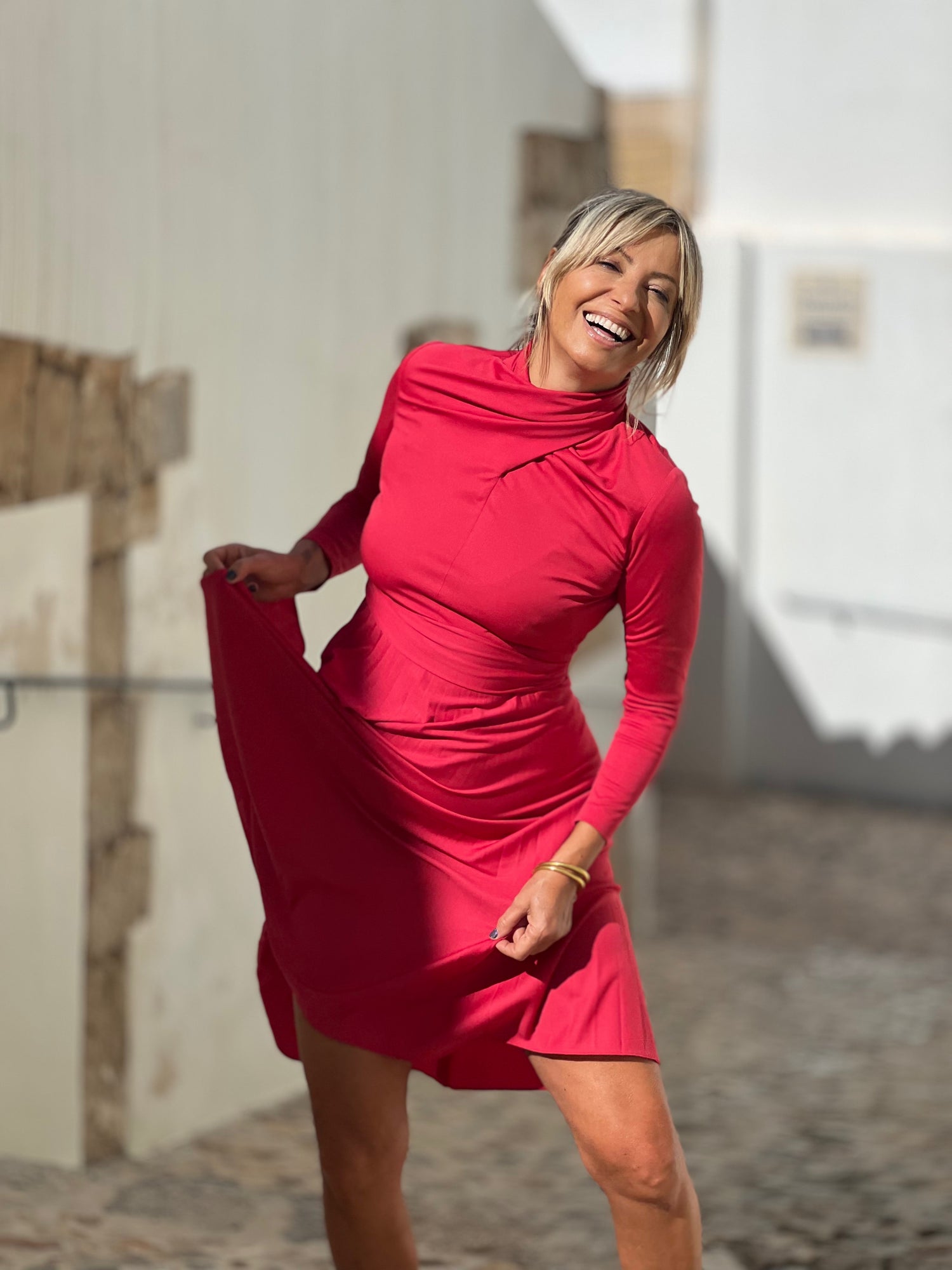 Meet Maya
Maya Fiennes is a mother, musician, composer, world renowned yogi, and author of "Yoga for Real Life", a best seller translated in 8 languages.
The 'Nigella of relaxation', according to the Sunday Times, her journey from concert pianist to yogi has taken her all over the world as Daily Mail says 'The World is ready for this!
She appeared daily on 'Body in Balance' network in UK and Europe. Her videos can be seen on Hulu, Amazon Prime, Gaia and Acacia. Her approach to yoga is about using the tools that yoga offers in day-to-day life.

Her unique style combines Kundalini yoga, Qi gong and Tai Chi and is designed to strengthen the nervous system, release traumas in the body and delete the old programming.

Wherever she goes she inspires, uplifts, ignites, energizes and empowers - she has a spark and passion for self activation and Kundalini science.
She loves life, loves to serve, loves to dance, and loves to help people heal and access joy. Maya Fiennes is a pioneer of new ways of feeling, thinking and sharing, and she wants to help you create the life that you want!



"She is extraordinary human being full of vitality, creativity, enthusiasm, but she is also one of the best Yoga teachers in the world, and her specialty is Kundalini Yoga"
Deepak Chopra
START YOUR YOURNEY
Discover a life filled with passion, excitement, and fulfillment. With my transformative programs, courses, and retreats, you'll learn how to manifest your deepest desires, follow your heart, and live your personal truth.
Through my pre-recorded videos, you'll embark on a journey of self-discovery, uncovering powerful tools and techniques to help you cultivate more energy, joy, happiness, and peace in your daily life. From Kundalini Yoga and meditation practices to holistic health and wellness teachings, my programs are designed to empower you to live your best life.
Join me on this transformational journey and unlock the unlimited potential within you. Start experiencing the life you truly deserve today.
Choosing a selection results in a full page refresh.
Opens in a new window.